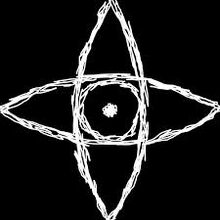 Tribe Twelve (TT) is a Slender Man-based ARG/vlog. Behind MarbleHornets, it is considered the second most popular of the current Slender Man ARGs and second of the Big Three. TribeTwelve is thirdly responsible for shaping the mythos of Slender Man, and chiefly responsible for shaping the modern mythos of proxies and The Collective, of which it uses the most of any series. TribeTwelve depicts the escapades of Noah Maxwell, a college-age resident of a well-to-do Florida community, as he is ruthlessly hounded and stalked by Slender Man and by an extremely cruel and sadistic proxy/collective Member known as the Observer. 
It is known for its heavy use of special effects, allowing, among other things, Slender Man sometimes to be shown with waving tentacled limbs. While it is a popular series, some viewers have criticized the acting skills of a few characters.
Ad blocker interference detected!
Wikia is a free-to-use site that makes money from advertising. We have a modified experience for viewers using ad blockers

Wikia is not accessible if you've made further modifications. Remove the custom ad blocker rule(s) and the page will load as expected.