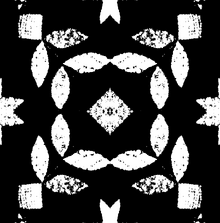 TalesFromTheSpidersWeb is an ARG which takes place in an unknown town in Florida, at first following a high-schooler named David and his cell-phone-video-blogs about, as he quotes it, "d*cking around with his friends". As the videos continue, you'll notice some random distortions and David seemingly growing more paranoid as the videos continue, whereas it seems an 'unknown entity' is adding bits of his own to the videos.
Eventually, David and his friends find themselves wrapped up in a twisted series of events revolving around a strange "tall man", and three masked figures.
Characters
Edit
David Evans - David is one of the main protagonists of the series, awkward and a bit of an underdog.
Jesse Hayes - David's friend from school, headstrong and doesn't let anything get in the way of his looking for clues.
Simon Bennett - Another friend from David's school, a bit reluctant to believe what's going on, until he has a strange encounter.
Kyle - A friend of David's who is currently missing.
Slender Man - A recurring entity that haunts the protagonists.
Clowny - A recurring antagonist wearing a menacing clown mask.
Sage - An unknown entity that sends David obscure messages.
More Information
Edit
Contains all videos dating back from Nov. 1, 2014.
Posts videos from the channel and updates by David and others.
Antagonistic channel where Clowny and The Plastic Man send the protagonists unsettling messages.