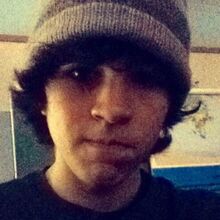 Kyle is the current main protagonist of the series "lookandseeitall".
Brief Biography
Edit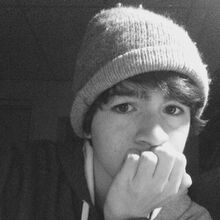 Kyle Taylor is a young boy born at some point in November of 1999. He lives in the Yukon Territory of Canada, in the capital Whitehorse, as well as another small town. He spends plenty of time outdoors, but also appears to be an avid gamer. He owns a Sony Handicam which he dubbed "Maya", which he filmed two videos with until it was apparently stolen. He attends Porter Creek Secondary School as of this year.
Relationship with the Slender Man
Edit
Kyle has called direct notice towards the Slender Man numerous times in the series, clearly showing him as at least somewhat aware of its presence. It is unknown as to how much he understands what the Slender Man is, but he has called numerous references to several series, so it is likely that he has at least some knowledge as to what the Slender Man is.